Warehouse monitoring and mapping are essential to a company's safety and production in the healthcare, pharmaceutical, and food industries. By identifying essential hazard locations inside a facility, warehouse mapping provides an organized approach to storing items and preventing errors.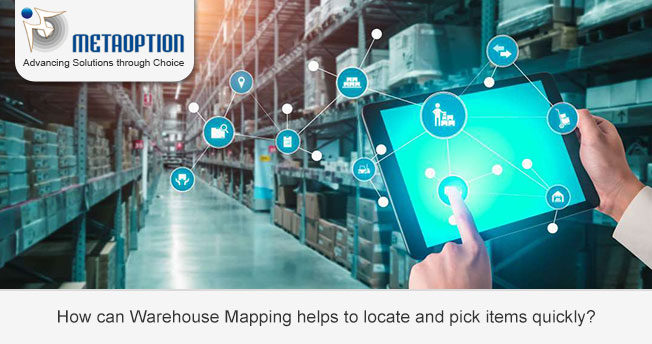 Benefits of warehouse mapping
Warehouse mapping converts everything required for efficient warehouse management into a cloud-based manner. Here are some of the most significant advantages of having a map of your warehouse at your fingertips.
Putaway and picking have been refined
Putaway and selecting are two of the most important aspects of any supply chain. Unfortunately, they can be two of your supply chain's most time-consuming and error-prone areas.
When working with a WMS that lacks a digital map that employs putaway and picking algorithms, costly errors occur.
Access to Real-Time Data
Our clients have 24/7 access to where their items are located at any point in the supply chain thanks to a digitally mapped warehouse.
Suppliers can utilize 3D mapping to track specific inventory and guarantee that it is in the proper region of a warehouse or on track for an approaching deadline.
Real-time data access also allows consumers to tailor their items' data in our warehouse. Customers can use a digital map to track individual barcodes, manually update product information, and even create RFID tags and barcode labels.
Create a warehouse map to help you quickly locate and pick items.
MetaWMS provides total visibility into your warehouse inventory. Simple Pick and Put-away operations let you organize your warehouse and find products quickly when needed.
It enables organizations to provide warehouse employees with fully integrated mobile handheld devices and expect them to perform daily activities such as 1D/2D barcode scanning, receiving, Pick, Putaway, Bins, License Plates, shipping of goods, transfers, and others in a much faster and efficient manner. All operations are managed by Dynamics 365 Business Central and are automatically reflected in the Business Central without the need for human participation.
For more information and a tailored demonstration contact us today at MetaOption.