Managing Retail Operations as well as internal communication is a challenging endeavor. There is no doubt that both large and small-scale shops face this difficulty. And this year, following COVID-19, not all stores are suffering the same challenges. Those selling masks, medical supplies, staples, and furnishings are getting much attention. In this unpredictable industry, some prominent stores have survived and thrived.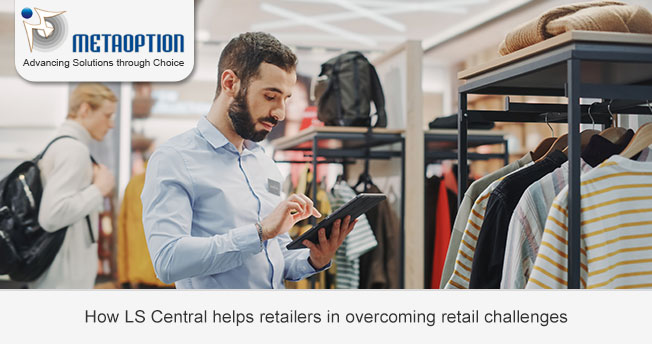 While the world adjusts to the new normal, are merchants prepared to meet the new challenges?
Online Presence
Customer tastes change all the time, sometimes faster than you would think. You must be able to meet customer demand. The pandemic has taught corporations to be everywhere at all times. With conversational commerce features, LS Central, a Cloud, and an on-premise solution interact customers and assist them in discovering and purchasing things. The POS operates both online and offline, giving you the flexibility to be constantly operational.
Directing Internal Communication
Multi-location retail outlets necessitate more sophisticated internal communication systems, particularly for medium to big businesses with several company departments. LS Central improves the efficiency of business processes across many departments. You centrally streamline personnel and distribution, communicate easily with employees, and maintain control over staffing costs.
Optimizing Visibility and Competitiveness
LS Central provides a real-time perspective of business performance, allowing you to evaluate sales by location, track and crunch data, measure KPIs, and access a comprehensive set of analytic and reporting options. The program provides a consistent shopping experience across sales channels by keeping your items, prices, promotions, and stock availability in sync with your preferred e-commerce platform.
For more information and a tailored demonstration contact us today at MetaOption.