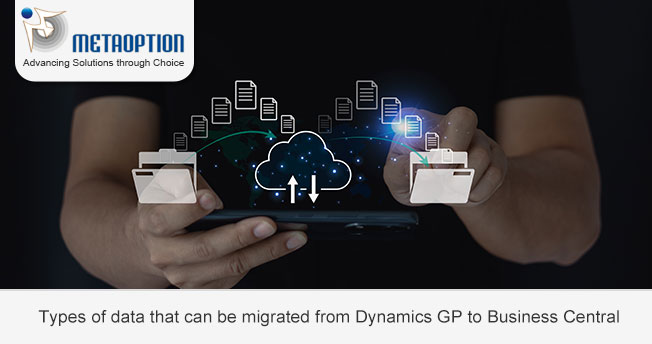 Migrating data from Dynamics GP (Great Plains) to Dynamics 365 Business Central can be a complex process, as the two systems have different data structures and architectures. However, it is possible to migrate various types of data to ensure a smooth transition. Here are some of the types of data that can typically be migrated.
Master Data:
Customer Data: Information about your customers, including names, addresses, contact details, and credit limits.
Vendor Data: Details about your suppliers, such as company names, addresses, contact information, and payment terms.
Item Data: Information about the products or services you sell, including descriptions, pricing, and units of measure.
Financial Data:
General Ledger: Chart of accounts, account balances, journal entries, and financial statements.
Accounts Payable: Outstanding payables, vendor invoices, and payment history.
Accounts Receivable: Outstanding receivables, customer invoices, and payment history.
Bank Reconciliation: Bank account details, reconciliation history, and transactions.
Inventory Data:
Inventory Items: Details about your inventory, including stock levels, item categories, and costing methods.
Stock Transactions: Records of stock movements, adjustments, and transfers.
Sales and Purchase Orders:
Sales Orders: Open and historical sales orders, order details, and customer information.
Purchase Orders: Open and historical purchase orders, order details, and vendor information.
Employee and Payroll Data:
Employee Records: Information about your employees, including names, positions, and contact details.
Payroll Data: Employee payroll information, tax details, and payment history.
Fixed Assets:
Fixed Asset Records: Information about your company's fixed assets, including asset details, depreciation schedules, and asset values.
Project Data:
Project Records: Details about ongoing and completed projects, project budgets, and project-related transactions.
Historical Transactions:
Financial Transactions: Archived financial transactions, including invoices, bills, receipts, and payments.
Sales and Purchase Transactions: Archived sales and purchase orders, quotes, and related documents.
Custom Data and Extensions:
Any custom data, entities, or extensions your organization has added to Dynamics GP can potentially be migrated to Dynamics 365 Business Central, but this may require additional customization and mapping.
User and Security Data:
You can migrate user accounts, roles, and security settings to maintain the same user access and permissions in Dynamics 365 Business Central.
Data migration between these systems often requires careful planning, cleansing, and mapping to ensure that the data is accurately transferred and aligned with the new system's structure. Depending on your specific requirements, you may also need to use data migration tools and scripts to facilitate the process. It's advisable to work with experienced consultants or specialists who are familiar with both Dynamics GP and Dynamics 365 Business Central to ensure a successful migration.
For more information and a tailored demonstration contact us today at Metaoption.