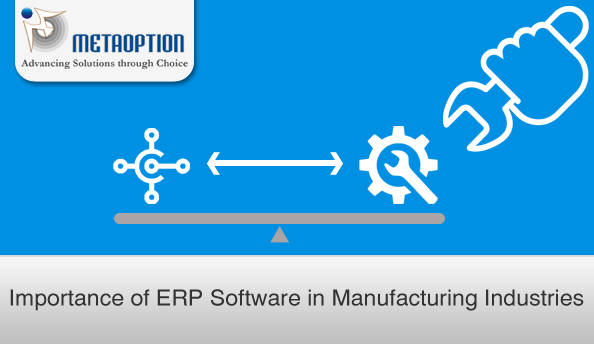 The manufacturing industries are extremely dynamic and competitive in nature which makes it imperative for such businesses to possess an integrated solution that can enhance efficiency, diminish costs, increase sales and profitability. Also, enables the organization to make accurate, informed, and strategic decisions. An enterprise resource planning system could be the solution to all or any of these requirements.
With an ERP i.e., Dynamics 365 Business Central you can integrate, streamline and manage every aspect of the manufacturing process and your business including planning, scheduling, inventory, distribution, and financial management, ensuring companies can respond quickly to new and changing demands and having the ability to provide customers what they need and when they want it. Manufacturers who are looking to increase performance and efficiency should give Dynamics 365 BC an in-depth look.
Dynamics 365 Business Central
Dynamics 365 Business Central is a cloud-based ERP solution designed especially for SMBs and enterprise features everything for an organization's business process. Business Central is fast to implement, easy to configure, develop, implementation, and usefulness, listed below are some capabilities of the solution that may help you understand why manufacturing business must opt for it:
Assembly Management:
Implement assembly orders to replenish assembly items. Forecast customer requirements for the unit's bill of materials directly from dealers, blanket orders, and order lines in the assemble-to-order processes.
Standard Cost Worksheet:
Give organization regulators a dependable and effective approach to keep up exact stock expenses. Work with standard cost refreshes in Business Central similarly you would in an Excel accounting page, prepare for cost updates without changing information until you are ready.
Production Bill of Materials:
Make bills of materials and ascertain their standard expenses.
Basic Capacity Planning:
Add capacities (work centers) to the manufacturing process. Install routings for production orders and material requirements planning. View loads and the assignment list for the limits.
Machine Centers:
Include machine centers as functions in the manufacturing process. Manage functions for each machine or production resource on a detailed level for machine centers, and on a consolidated level for work centers.
Version Management:
Make versions of manufacturing bills of materials (BOM's) and routings.
Customization:
The manufacturing module is customizable to add almost any capability if there are unique processes providing competitive advantage or increasing your profitability.
Production Orders:
Make production orders and post-consumption and output. Calculate net requirements based on production orders. Use a manual inventory planning tool as an alternative to automatic planning. Get visibility and tools to manually ready for requests from sales lines and to make supply orders.
For more details on Dynamics 365 Business Central for Manufacturing or want to schedule a Demo, contact us.