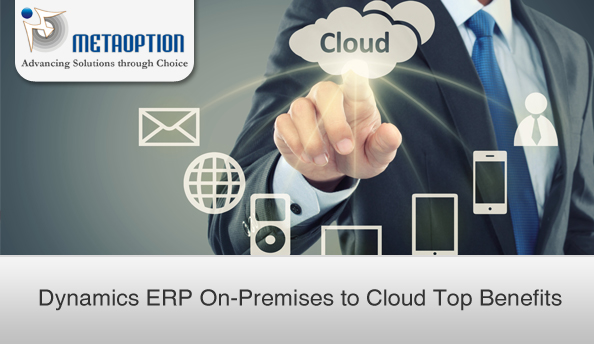 Improve security, privacy, and reliability, enable scalability and flexibility by shifting On-Premises to Cloud. A robust solution i.e., Microsoft Dynamics 365 Business Central helps your business to reduce long-term software costs in addition to decreasing dependency on infrastructure. Furthermore, Cloud Business Management Software allows your business to optimize operations and customer experiences through predictive analytics, artificial intelligence, and data visualizations. Also, the modern Cloud ERP system is completely versatile, customizable which is helpful for quickly developing organizations. It engages the manufacturers with constant permeability and unlimited oversight over their business for quicker development.
Benefits:
Advanced analytics – Better business decisions with advanced analytics that allow you to model, and analyze data across multiple dimensions. Also, seamlessly sync data with Microsoft Power BI to create compelling dashboards and data visualizations.
Intuitive UI – Cloud ERP offers easy and intuitive UI. It also helps streamline business operations and accentuates the collaboration between users, all of which improve business performance.
Service-level agreement – Your sensitive business data is stored in highly secure, state-of-the-art data centers. These centers are owned and managed by Microsoft and a 99.9% uptime service-level agreement (SLA).
Cost efficiency – Cloud computing reduces or eliminates the need for businesses to purchase equipment and build-out and operate data centers. This also presents significant savings on hardware, facilities, utilities, and other expenses required from traditional computing.
Microsoft AppSource – Find the right app for your business needs, extent your ERP solution through Business Applications to be ready for what's next. Easily add and integrate other Dynamics 365 applications as your business needs change and integrate with other third-party apps through a community of Microsoft Apps developed for specific business functionalities.
Provides flexible pay options – Cloud ERP system allows businesses to scale up or down according to their needs and budget. It also eliminates the need for major upfront capital expenditures.
Increases mobility – Another benefit of cloud computing for businesses is how easily team members can work from anywhere. Businesses that operate on the cloud can provide staff with options to work at home, from their laptops, and smartphones
Also, explore Microsoft Dynamics 365 Business Central and NAV Add-Ons from MetaOption which helps your businesses and boost your operations efficiently across various industries.
For more information and a tailored demonstration, please contact us at MetaOption.