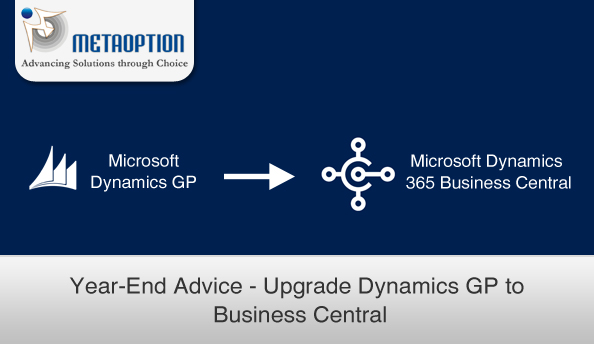 Don't wait just go to upgrade Microsoft Dynamics GP to Business Central. Most of the Dynamics GP companies are now upgrading to Business Central to take advantage of Business Central's advanced features, modern user experience, integration, and AI capabilities. Microsoft Dynamics 365 Business Central streamlines the reporting process across your business by combining Microsoft's market-leading ERP, CRM, and BI software solutions with the power of working from the cloud, allows you to make better decisions, faster. Here are some of the advanced features:
Business Central's Advanced Features (GP to BC)
Both Dynamics GP and Business Central are fully-fledged mid-market ERP systems, Business Central advanced features newer cloud-enabled technologies with a more modern user interface. While upgrading to Business Central, you will receive some nice feature upgrades:
No more interruptions: Because of the way that Business Central is built, you will no longer experience posting interrupted. And you will not need to run check links and reconciles any more either.
Modern User Interface:  Business Central was built on the Dynamics NAV platform with a brand new modern user interface that combines all the news about your business into one place with overviews that helps you prioritize and info that matters.
No more series post:  Business Central is a fully online data processing system, as opposed to Dynamics GP, which is a batch processing solution. This means that transactions integrate automatically to General Ledger and no series post is required.
Unlimited Dimensions: One challenge for GP companies is that account segmentation necessitates a large chart of accounts. The Business Central chart of accounts consists of only the main segment, so it is much smaller. Unlimited Dimensions can be added to the Business Central Chart of Accounts so that you are able to slice and dice your financial statements in literally unlimited ways.
Edit in Excel: This is one of the most exciting Business Central features for Dynamics GP users. Dynamics GP users are accustomed to reach out to IT for mass record updates. Business Central puts updates in the users' hands, giving them the ability to export lists to Excel, update the records, and publish back to Business Central.
Business Central's Cloud Capability: The rise of the cloud as the dominant force in computing seems to have happened more quickly than anyone expected. With BC being a cloud-based ERP software, you can access your system or software from anywhere and you never have to worry about upgrading as you are always on the latest version.
Contact us at MetaOption to schedule a personalized demo and learn more about Dyn365BC.