For almost 40 years, Microsoft Dynamics SL has supported the project and service-based SMBs. In many ways, it's still a robust solution designed to handle the unique issues that consulting businesses, construction companies, and professional service organizations encounter on a daily basis. Unsurprisingly, Microsoft will discontinue mainstream support in July 2023. As a result, users are encouraged to migrate their SL operations to the cloud-based Dynamics 365 platform i.e., Dynamics 365 Business Central.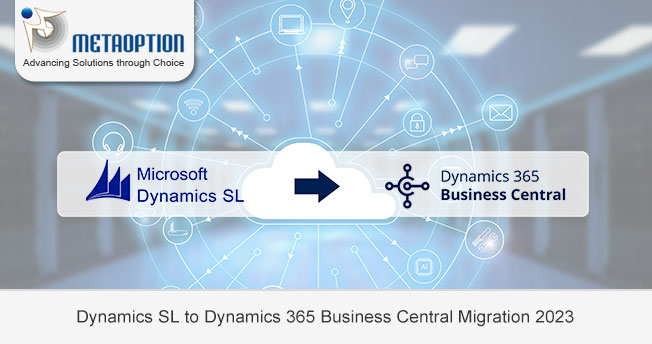 Moving from Dynamics SL to Microsoft Dynamics 365 Business Central can greatly benefit your company, such as cost savings and increased productivity. You can then put those savings towards achieving more strategic goals. We'll explain why it's time to migrate and what to expect as you go through the procedure below.
Consider Your SL to Business Central Migration Options
From SL to D365, there are two main routes. You have the option of performing a direct upgrade or a full implementation.
Here's a brief overview of each of those options:
Upgrade
If you choose to upgrade from SL, all existing data, reports, and customizations will be transferred to Business Central. This procedure can get involved, as it may require changing existing code, rearranging reports, or employing extensions and overlays to make old processes function with the new system. We should also point out that you will need to upgrade to SL 2018 before proceeding with the migration.
Full implementation
In this case, you're basically beginning from scratch. You will extract data from the on-premises system, choose which data, reports, and customizations to bring with you, and then insert it into the new system.
While this option may appear to be more time-consuming, users frequently find that it affords greater control over data and operations. It frequently avoids businesses from moving poor data or inefficient processes. It saves time and resources in the long run and makes it easier to fully utilize what the cloud offers.
In most circumstances, the full implementation option is a better bet – especially if you're using an older version of Dynamics SL.
MetaOption can help you navigate the migration journey and get up and running asap. We also provide project-specific solutions that can be tailored to your specific business requirements.
For more information and a tailored demonstration contact us today at MetaOption,