Because of the perceived level of control and security, some firms choose to remain on-premises rather than in the cloud. Interestingly, 95% of cyber security breaches are caused by human error. These issues are frequently caused by failures to upgrade legacy software platforms. Other risks and expenses associated with in-house IT architecture include:
Increased capital expenditures for hardware, software, and networking equipment.
Network maintenance charges for patching and troubleshooting.
Utilities and facility expenses.
The risk of disaster recovery in the event of a system failure or natural disaster.
A lack of scalability and flexibility.
Net gains in efficiency.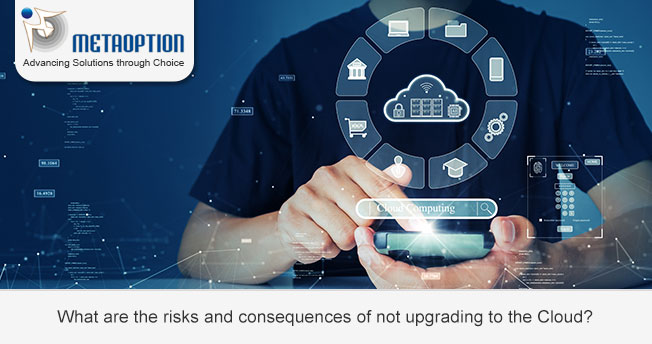 Upgrading traditional on-premises apps and systems to the Cloud can help you survive the ups and downs of volatile markets and gain a competitive advantage. MetaOption is ready to provide a Cloud review to assist you in understanding the procedures required to make these critical changes to your organization.
For more information and a tailored demonstration contact us today at MetaOption.