Most business enterprises retain specialized activities in remote corners of the world. Geography realities are a big challenge in industries that rely primarily on raw materials, natural goods, or distinctive market dynamics. There may be situations when a warehouse with a dedicated team is so distant from the core facilities that managing the remote warehouse causes a significant operational challenge.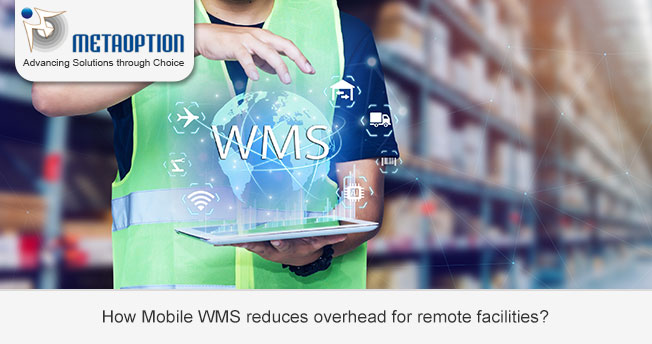 Sending managers and specialists to the remote facility is unrealistic, nor is ignoring the remote warehouse a practical choice. Using Mobile WMS features in warehouse mobile apps offer an option. This allows managers to remotely monitor warehouses and even adjust parameters within automated systems to fix basic problems. Furthermore, mobile platforms enable IT professionals to diagnose equipment and train warehouse workers without traveling to the site, resulting in significant efficiency gains.
Offline data collection options that are advanced further ease company oversight. If the system connection is lost at any time, offline mobility continues to conduct inventory activities until connectivity is restored. Geographic constraints will no longer be a barrier to your warehouse data collection with this.
With MetaWMS, a d365 advanced warehouse management solution provides total visibility into your warehouse inventory. It enables organizations to offer warehouse employees fully integrated mobile handheld devices and expect them to perform daily activities such as 1D/2D barcode scanning, receiving, Pick, Putaway, Bins, License Plates, shipping of goods, transfers, and others in a much faster and efficient manner.
For more information and a tailored demonstration contact us today at MetaOption.