Making the optimum utilization of the resources in fulfilling its long term goals is the first slogan of any business organization. This goal can be achieved only with the careful analysis of organizational resources. In this regard, ERP packages like Microsoft Dynamics NAV 2016 extends a great supporting hand to the planners in the enterprises. Dynamics NAV is a user friendly software solution which caters the planning needs of small and medium sized enterprises (SMEs) in a best possible manner. The new version NAV 2016 has come up with a number of outstanding features suiting a variety of business requirements. Among these, its compatibility with all kinds of mobile devices has radicalized the concept of ERP technology. Today, when mobility is one of the most key features of business organizations, providing it as an integral part of the package has given NAV an extra edge over many of its competitors.
By providing an access to the data stored on cloud from anywhere anytime, NAV 2016 has facilitated the mobility feature in a much simpler way. This feature is well supported by all kinds of mobile devices, namely Smartphone, tablet. Moreover, it runs on all leading mobile operating systems. Also, its App can be easily downloaded from Google Play, Windows Store and App Store.
Further, more than 60 enhancements made in the web client interface have enabled an NAV 2016 user to utilize all of its rich functionalities, from any part of the world. Here, you can easily connect with your team even if you are standing far away from your office. This is how this feature has revolutionized the traditional work culture in the organization.
Needless to say, great ideas are not bound to a definite place or a definite time frame; an
idea can popup in your mind anywhere any time, mostly accidently. But, then the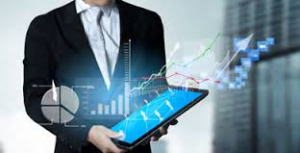 speedy implementation is the sure way to reap the benefits it will create. On that particular moment, you may often feel the need to share your idea with your team members, because you want to make it real immediately. There can be no other better way than immediate implementation of ideas leading you to enhance your productivity, of your team members and finally that of your company.
With the flexibility to get your work done from anywhere, whether you are in your office, at your home, in the shopping market or even travelling on the road, train or plane, your NAV is always ready, at your hand, to take part in your planning.
In short, following are the specific features that Microsoft Dynamics NAV 2016 provides:
• Supported by all kind of mobile devices
• Runs on all leading mobile operating system
• Comes with easily downloadable mobile app
• Enhanced web browsing experience
• Flexibility to get your work done from anywhere
Contact us if you have any questions on Microsoft Dynamics NAV 2016