Microsoft Dynamics NAV is quick to implement, easy-to-use enterprise resource planning (ERP) software that helps more than 100,000 companies worldwide manage their accounting and finances, supply chain, and operations.
If your company is currently using NAV, on an earlier version, you may be considering upgrading and taking advantage of the new functionality and enhanced capabilities in Dynamics NAV 2016.
Dynamics NAV 2016 is available through the Cloud, On-premise or a Hybrid of both giving you total flexibility to choose the best deployment option for your business.
Which version of NAV are you using? Click the image below to see the extra functionality you could receive by upgrading to NAV 2016.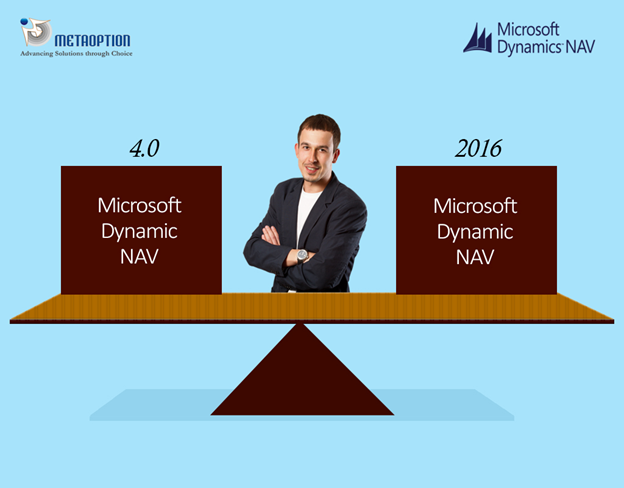 Learn more about Upgrading to Dynamics NAV 2016
Contact us , if you have any questions on Microsoft Dynamics NAV 2016