Those who manage a warehouse or stockroom understand the importance of filling orders precisely and effectively. This, however, can be difficult, especially if your inventory is insufficient to meet demand. When you are unable to fulfill orders, it might result in dissatisfied consumers and lost sales. MetaWMS, Advanced Warehouse Solution from MetaOption can assist organizations in optimizing order fulfillment for Microsoft Business Central. In this post, we'll look at how this powerful tool can help you streamline your order fulfillment process and keep your customers satisfied even when inventory shortages occur.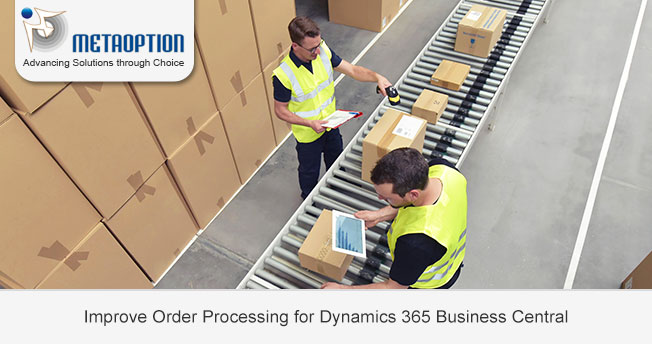 When orders cannot be fulfilled or are delayed, it can generate a variety of problems for the company and its customers. Some of the issues that may emerge are as follows:
Consumers who are frustrated and dissatisfied: When customers do not receive their orders on time or are told that their orders cannot be filled, it can lead to frustration and discontent. This might harm the customer connection and result in lost sales.
Inefficient processes: If you're having trouble accurately filling orders, it might lead to bottlenecks and inefficiencies in your order fulfillment process. This can result in lost time and resources, as well as increased expenditures.
Reduced productivity: If you are continuously dealing with order fulfillment concerns, it might take your focus and resources away from other important duties, resulting in lower overall production.
Lost sales: If you are unable to place orders, you may lose prospective sales and money.
In general, not being able to fill orders might have major ramifications for your company. To minimize these challenges, you must find strategies to expedite and optimize your order fulfillment process.
MetaWMS includes a number of tools that might help you streamline your order fulfillment process and keep your clients satisfied. The following are some of the app's primary features:
Real-time inventory updates: It gives real-time inventory updates so you always know what you have on hand. This data is used to determine which orders may be filled and which orders are out of stock.
Prioritize orders: Orders can be prioritized by allowing users to sort and filter them. For example, you could bundle all shipments for a single customer. You can also group by the carrier, noting that UPS goods must be received by 2:00 PM.
Identify Problems: The Order Fulfillment Worksheet will show you exactly what is holding you back from fulfilling an order. It will also suggest relocating goods from various locations to help satisfy requests.
Advanced Warehouse functionality in MetaWMS can be built at various levels of sophistication based on a company's procedures and order volume. As a result, you will always have real-time visibility of your whole inventory. Both systems, Business Central and MetaWMS, work together to optimize the supply chain from beginning to end.
For more information and a tailored demonstration contact us today at MetaOption.