When it comes to serving eCommerce clients, not all warehouse management system software is created alike, therefore you need one that can assist you in meeting their particular needs. Let's simply compare and contrast an eCommerce platform with eCommerce WMS software before we look too deeply into what it is.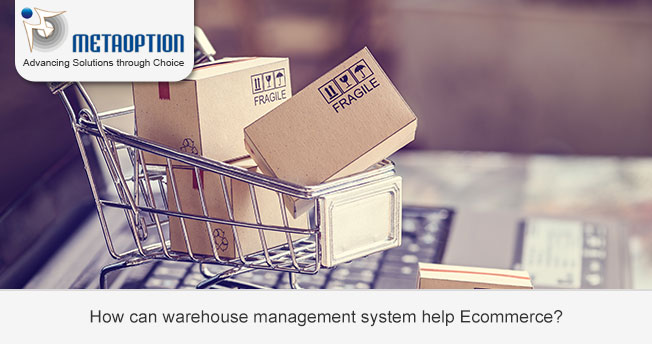 How Can WMS Software Benefit Ecommerce?
Have you ever ordered something online only to discover later that it was out of stock? If this situation is not handled properly, it may have an impact on consumer satisfaction and lead to lost sales. A single source of truth for all parties participating in online goods sales might benefit anyone using cloud WMS software. Real-time knowledge of the things you always have on hand includes your clients, their clients, and your warehousing business.
Using a WMS designed for eCommerce clients can pay for itself in a number of ways:
Improves customer happiness by enabling improved inventory management, allowing precise supply estimation and backorder prevention
Integrates with your ERP systems to obtain precise data on a product's performance, product demand, and applicable seasonal demand changes
Boosts staff productivity by automating inventory analysis and record-keeping processes
More effectively allocating the workers
Accurate inventory tracking
By offering up-to-date insight into how much inventory is stored, whether you have too much or too little stock, or if any product is about to expire, businesses that use eCommerce WMS software can reduce or avoid stock shortages. Also, inventory counts can be decreased by up to 10% by reducing out-of-stock and overstocked items, which lowers the cost of space for warehouse operators.
Shipping
A WMS for e-commerce will integrate with well-known shipping providers to offer the most affordable shipping rates and the quickest delivery times.
Efficiency in picking and packing
When customers order products online, they expect the item to match the order. You can assist your clients in ensuring that their customers receive exactly what they ordered by using good eCommerce WMS software.
Also, these processes can be improved with cloud-based WMS software by optimizing warehouse layout, developing intelligent picking algorithms, and providing employees with real-time inventory for 100% order accuracy and exception creation.
For more information and a tailored demonstration of MetaWMS for your warehouses, contact us today at MetaOption.