Do you ever think, "Am I at Cyber Risk?" The unpleasant truth is that everyone is, even if you aren't. It's up to you how you lessen that risk. However, there are measures that retailers can take to secure their operations and their data. While switching to online retail has thwarted hacks, retail leaders are now looking to the cloud, which enables online retail, to benefit from cutting-edge security solutions.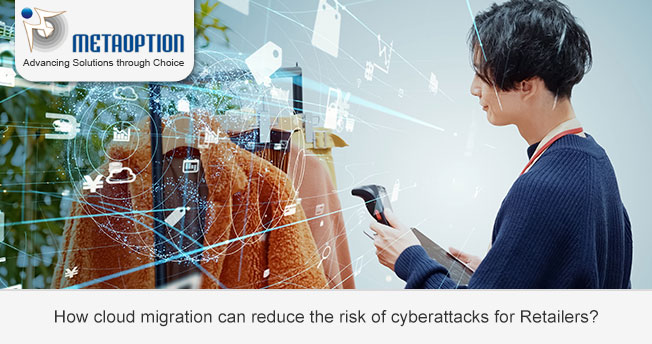 Prime reasons why retailers are now migrating to cloud-based solutions
The following are some of the excellent reasons why retailers are now relying on cloud-based solutions, such as LS Central SaaS, which is hosted in the Microsoft cloud, to secure their companies' futures.
Make investments in a safe infrastructure
Businesses have typically preferred to put all of their crucial data on servers that are physically based inside of their buildings, but many are now recognizing they lack the knowledge and resources necessary to adequately secure themselves against ever-changing security threats.
Security is a much higher priority for cloud service providers than it is for the average end user. And Microsoft has made the biggest investments in cloud security and compliance for any company. Data encryption, automatic threat detection, identity separation, and just-in-time access are just a few of the security enhancements Microsoft has made to its cloud services over time.
Utilize market-leading intelligence
Retailers have the chance to access a vast resource of threat security intelligence through the cloud. In addition to assisting businesses in better preparing for potential intrusions, this knowledge exchange also enables cloud providers to profit from these insights and develop even more advanced security capabilities.
Boost corporate visibility
The ability of retail businesses to fully understand their internal networks and business processes is no longer a challenge. With a cloud-based architecture, they can monitor everything that is happening within their company in real-time and use this information to safeguard their operations.
Retailers may create a proactive network of defense by finding system vulnerabilities and fixing them before they are used by potential hackers with the monitoring tools that users can access in the cloud.
About LS Central
LS Central, a retail management solution built on Dynamics 365 Business Central helps you to remain competitive with the functionality of providing intelligence to your retail business. It's a complete unified commerce platform to manage your entire retail operations efficiently.
Contact us at MetaOption if you want to learn more about how LS Central can help you work smarter.