Maintaining proper and up-to-date financial records is important to the structure and operational well-being of any business or organization. Analysis and reporting are critical to efficient business functions—proper and regular bookkeeping, as well as understanding how to harness the information discovered in reports, Business Central is a set of BI capabilities for more conveniently managing, tracking, and analyzing company data. Users can create reports and easily share crucial documents and data with others. Business Central customers can optimize the power of their data by recording data inputs in accounts or documents using dimensions.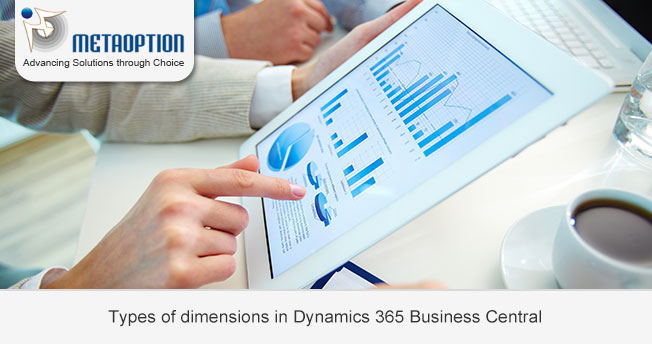 What are Dimensions?
Dimensions are values that are added to items in order to categorize them for easier tracking and analysis. These can be used to filter reports, batch jobs, ledger entry pages, budgets, and analytical views. They are notably useful in assuring the accuracy of financial reports and making it easier to analyze items in documents because they can group and categorize data.
Types of Dimensions
Users are able to connect two sorts of dimensions to entries: global dimensions and shortcut dimensions.
Global
It can be accessed through fields on journal and document lines, account schedules, batch operations, reports, and general ledger entries. They can also be used as extra fields on purchase and sales document headers, in G/L look-ups, and in account fields to denote distinct projects, departments, areas, salespeople, etc. It's worth noting that only two can be defined, thus they should be values that will be utilized the most frequently throughout the business.
Shortcut
It can be added to the journal, sales, and purchase lines, as well as master data. They are essential, but unless consumers understand how to use them properly. Also, they may lose out on key elements for optimal production.
If entries with wrong dimensions have been entered, changes can be made via the G/L Registration and G/L submissions sites. Dimensions on previously uploaded entries can be altered by amending the dimension value. And new dimensions can be added or removed entirely.
For more information and a tailored demonstration contact us today at MetaOption.