As a wholesale distributor in the changing pharmaceutical Industry, you must be aware of the DSCSA's November 2023 deadline. Before the deadline arrives, you must be ready for some of the specific requirements. You now have a lot of questions about why you need to make specific modifications. So, if you understand why the requirements were put in place, the only way to locate software that can help you meet those needs is to understand why they were put in place in the first place. We'll explain product traceability, why we need to track a lot, and serial numbers as if we're already tracking lot numbers, which tell us a lot.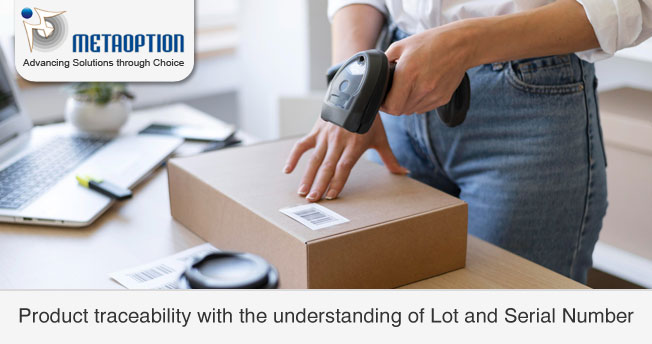 What Is a Lot Number?
Lot tracking helps your business with product traceability to keep track of your customers whether they received their product or not and when they got it. Also, you can track the date of purchase from the supplier and from which supplier you purchased. It allows you to track an individual group of products (or shipment) from your supplier to your warehouse and then ultimately to your customer. Lot tracking is a core component in achieving FDA compliance for many businesses.
MetaPharma offers Lot tracking functionality as part of an all-in-one inventory and accounting ERP solution built on Microsoft Dynamics 365 Business Central. This feature of MetaPharma also allows you to perform lot costing – tracking actual costs instead of FIFO or average.
It simplifies the process in determining:
Which batches of medications are ready for purchase
Expired batches and, if necessary
Which batches of medication need to recall
What Is a Serial Number?
Lot number identifies an entire batch of products that were made, a serial number identifies the smallest individual saleable unit. The purpose of a serial number is to be able to track each individual product or smallest individual saleable unit. MetaPharma stands alone in its pharma-specific ability to manage labeling and serialization. Also, as well as regulatory requirements and is very flexible to adapt to the various upcoming regulations.
Why there's a need to Track Lot Numbers and Serial Numbers?
The DSCSA's role is to provide requirements that will help to improve the traceability of items moving through the supply chain. Nowadays, as products are moving from B2B, it is simple to add banned product and make them appear as though it is part of a reasonable batch. Once these items are thrown into the mix, there is no way to track where that one product came from or how many were added into that batch. The DSCSA has implemented the requirement for serial numbers because it allows us to identify the subsets of each batch. With serialization, you will be able to track the movement of each individual saleable unit.
Benefits of Pharmaceutical ERP Software Solutions for Pharmaceutical Distributors:
Meeting Regulatory Requirements
Inventory Management
Distribution Management
Document Control and Management
For more information and a tailored demonstration, contact us today at MetaOption.