While running a warehouse, you may know that there's a lot of different things that all have to work together and create an efficient workplace. Unfortunately, because there are so many moving parts and accessories are on the floor. It seems impossible to manage all the things every time, that's why so many warehouses have an inefficient day to day operations.
This may not only lead to reduced productivity but also, it can cost a lot of money in the long run as time and energy both will be wasted. A good warehouse management system can help you improve fulfillment accuracy, timeliness, and productivity.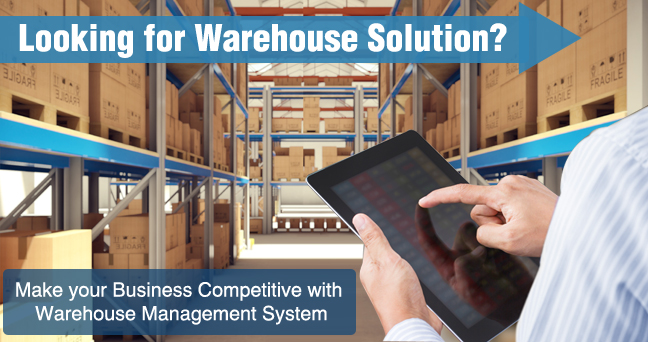 Need for Warehouse Management System
Sometimes it feels like you never have what you need when you need it in your warehouse. You need products today, not tomorrow, but you can't find them anywhere in the warehouse. Such situations can make items late to ship, cause customer dissatisfaction, and canceled orders.
Warehouse management systems from Meta-ADCS can solve many of these problems by providing you accurate, timely data.As well as these software products make a warehouse manager's job easier and companies more productive. The key is having the right information at the right time.
The Importance of Real-Time Information
When you have accurate, real-time information from all areas of your company and from throughout all points in the supply chain, you have the information that you need to make smart decisions.
You can better manage costs, reduce downtime and inventory excesses, and improve demand forecasting. Each of these enhancements requires better data from the supply chain.
Also, real-time, accurate, and easily accessible data helps with information-sharing throughout the supply chain. It provides you with the facts that you need to adjust to the daily changes in your business. In the same way, proper information is powerful, and with the right warehouse management system, you can manage inventory more effectively for better profits and growth.
Accurate Data for Better Business Decisions
Accurate data is the secret behind smart business decisions. It's what sets the competitive business apart. When you have the right data, you can gain insights and make judgments that help you better manage all parts of your business. It's a business based on facts, not guesswork.
With accurate, timely data, you can make many improvements:
Manage inventory better
Optimize turns
Reduce overhead
Control the order process
Communicate order status
Procure materials quickly
Reduce excess production and related costs
Identify and correct inefficiencies
Each of these improvements will help your business, but together, the total makes for a powerful opportunity to generate higher revenues and decrease costs.
You'll be able to sell more with less investment, better manage inventory, improve shipping times and accuracy, and noticeably improve customer service.
These improvements help to retain customers and create loyalty, it decreases costs and leads to higher profits.
Managers Have Better Tools to Use
Data by itself isn't very useful. It's just information. It requires accurate interpretation and skillful evaluation before actions can be taken from it. Getting data into the right hands in your organization is the first step.
Managers should have access to both the data and the reports that they need. The right data in the hands of a good manager is like handing them the right tools for the job. They can build a better business once they have the proper tools to accomplish their goals.
Confident Management
Improvements in warehouse management systems also lead to confident management decisions. Supply chain management and ERP software help manage and respond to potential problems by providing real-time and accurate data.
When managers learn they can trust the data, they will manage with confidence.
Also, the right warehouse management system, combined with great tools like Meta-ADCS, can make gathering and analyzing data easier. Therefore, Improvements through your business will propel its growth and enhance service, making your business competitive.
Better Warehouse Management with MetaADCS-WMS
MetaADCS-WMS provides consulting and services to warehousing and distribution companies.

Additionally, it can help your warehouse run more efficiently and provide you with the right tools to gather accurate and timely data. With the right data and information, you can manage your business in a better manner.
For more information and a tailored demonstration contact us at MetaOption.