What is an ERP system? An ERP system consists of apps and tools that help every department of your business to connect with each other more effectively. You know efficiency and profitability are two of the most significant keys to success in business. ERP systems typically contain consoles connected to a central database that lets users look at real-time data across dissimilar business units.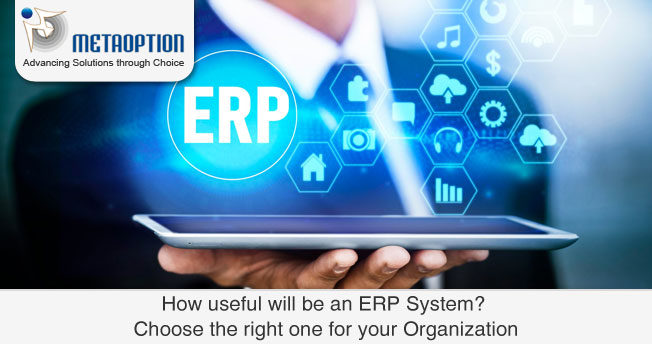 Why do you need an ERP System?
This question always comes into mind that how an ERP system can help you. Well, that is because many apps are integrated with ERP solutions. It makes it easy to see how much faster you can work when these tasks are preset.
Some specific ERP advantages and business benefits include:
Enhanced business information – from real-time data generated by reports.
No operational costs – through defined and more streamlined business processes.
Improved collaboration – from users sharing data in contracts, requisitions, and POs.
Boosts efficiency – through a common user experience across many business functions and managed business processes.
Lessens risk – through improved data integration and financial controls.
Lower management and operational costs – through uniform and integrated systems.
Types of Deployment Options for ERP Solutions
Here are two primary types of deployments for ERP solutions that work for businesses today i.e., on-premises and cloud-based ERP
On-premise ERP
In this, an ERP system is installed and can be run on computers on the premises of the person or organization using the software, rather than at a remote facility such as a server farm or cloud.
Cloud-based ERP
A cloud-based ERP system is hosted on a cloud-computing platform, rather than on-premises. One benefit of using a cloud-based ERP system is that you can easily update applications.
How to Choose the Right Solution
If you are looking for the best ERP solution or looking to upgrade from an existing system, the evaluation, selection, and implementation process is a long-term strategic decision for your organization.
Why should you invest in cloud-based ERP software?
Implementation of cloud-based ERP software is simple, quick, and straightforward. You'll have the software up and running in no time. All data is in the cloud and accessible whenever or wherever you want, on any device through the internet which includes mobile devices as well. Especially, scalability and customization are the most important no matter what you do. There should be flexibility to scale up and down, as the business needs to change as per the situation. Advanced cloud-based ERP system provides even large enterprises with easily available customization options.
How MetaOption can help your business
MetaOption drives business growth by providing a flexible, industry-specific ERP system that is designed around the needs of our manufacturing, distribution, retail, and pharmaceutical industry. To learn more about our solutions, click one of the links below:
For more information and a tailored demonstration, contact us today at MetaOption.