Recurring purchase documents allows you to save time in creating order documents by arranging up an order template that you can select when raising an order to customers or vendors. This will be beneficial if you create documents with the exact information periodically. For example, when placing monthly order replenishments for office supplies or billing a standard charge to customers.
Here are the tasks to create a Recurring Purchase document:
Step 1. Go to Departments > Purchasing > Order Processing > Setup. Create a Standard Purchase Codes and fill in the information that makes up the purchase order lines.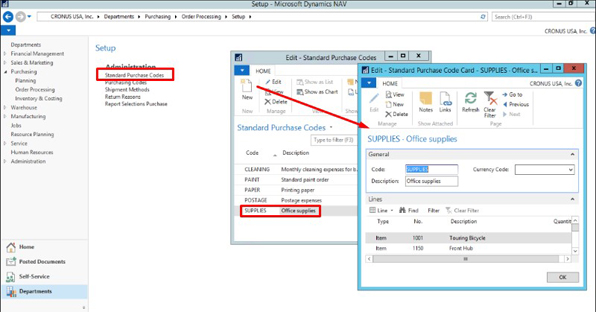 Step 2. Assign the Standard Purchase Codes to the Vendor by opening the Vendor Card, click Navigate tab > Std. Vend. Purchase Codes and inserting the code as created in step 1.
Once the Standard Purchase Code is added to the vendor, you are now ready to get the Standard Purchase Code to the Purchase Order.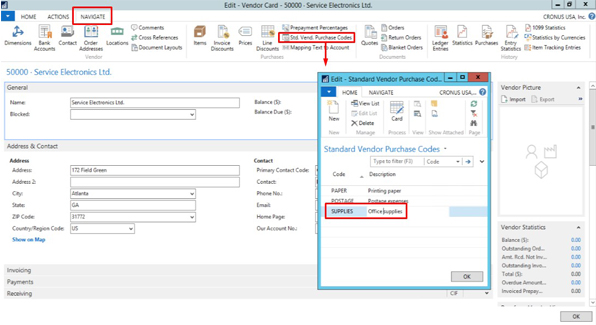 Step 3. Create a new Purchase Order and enter the Vendor No. in the Purchase Order Header. Click Actions > Get. Recurring Purchase Lines.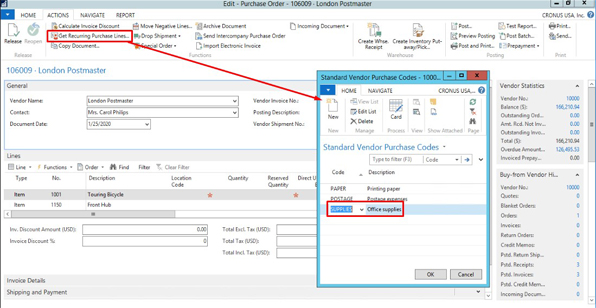 In this page you will see all the Standard Purchase Codes that have been assigned to the vendor. Select the standard purchase code that you want to create and click OK.
Step 4. All the lines that have been created from the Standard Purchase Code are automatically inserted into the Purchase Order lines.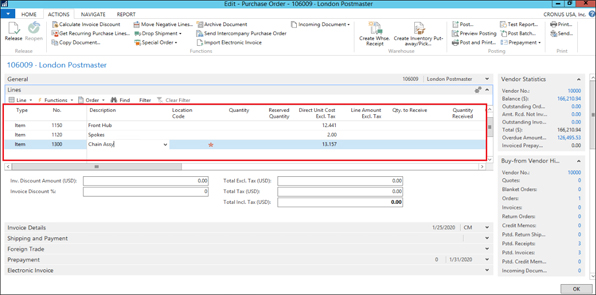 Learn more about Microsoft Dynamics NAV 2018.
Explore Microsoft Dynamics 365 Business Central and NAV Add-Ons from MetaOption which helps your businesses and boost your operations efficiently across various industries.
For more information and a tailored demonstration, please contact us at MetaOption to learn more: (201) 377-3150.