When it comes to executing a successful solution for your firm, there are many IT service solution providers available with various qualifications and skills. It can be difficult to distinguish between the greatest and less outstanding selections among so many. Microsoft partners provide certified technical support. They have attained competencies given only to Microsoft Gold Partners.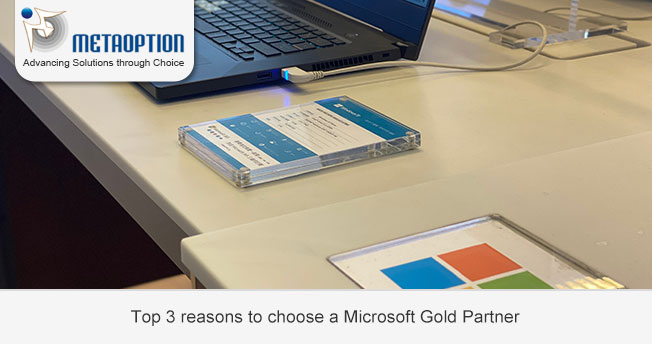 Competence is defined as a given level of skill in a particular profession. Whether your company needs a sales CRM, field service, or Business Central, be sure your Certified Microsoft Partners are competent. Hence, when you plan to install any solution, whether it's Dynamics 365, Business Central, Dynamics Field Service, or any other technological solution, look at these competencies.
Microsoft offers approximately 19 competencies in four separate areas, which are:
Business Applications
Data and AI
Modern Workplace
Applications & Infrastructure
Furthermore, a firm only acquires certain expertise after becoming a Gold partner.
Reasons to choose a Microsoft Gold Partner
Real Authorities with a License
A Microsoft Gold partner has legitimate product licenses that other companies may not have.
Expertise
Microsoft Gold Partners must agree to a number of terms and conditions before becoming certified. Such exams must be passed by a particular number of their experts.
They are as follows:
For the Gold Certification, 15 persons from the applicant firm must pass the core value exam.
Five of the fifteen must pass a specialist exam.
Furthermore, gold partner firms are expected to preserve their partner status by repeating the same process each year. Every year, your chosen Microsoft Gold Partner must work to maintain Gold accreditation from Microsoft, and the 15 experts must successfully complete these two exams.
Whether you are moving or upgrading your current ERP system, you should always hire a Microsoft Gold Partner business for implementation and get help from Microsoft-certified experts.
Regular Updates for Microsoft Gold Partner
In these extremely competitive times, where every organization uses the best solutions to stay current, Microsoft regularly updates and enhances its software and services. Hence, while selecting a gold partner for your service installation, keep in mind that your provider is up to date with Microsoft in terms of training, services, and the latest offers.
Here are some Gold-Partner benefits for you:
Assist you in analyzing, planning, and comprehending your requirements.
We design, develop, and implement your solution based on your specifications.
Effectively implementation and launch of your solution. We provide a solution demo before you purchase.
You will receive continual assistance.
MetaOption LLC is happy to invest in its experts. Because you need to stay up to date with the latest versions and want an advanced level of support for your organization, you should always choose your implementation partner intelligently. Select a Microsoft Gold Partner for solution implementation and get several benefits. For more information and a tailored demonstration contact us today at MetaOption.