For many years, Microsoft Dynamics GP has been the backbone application for on-premise ERP.  Dynamics GP is used to manage the back-end operations of businesses in almost every industry. It includes topics such as finance management, warehouse management, and inventory management. The adoption of cloud technology has major repercussions for ERP users. Whereas, cloud ERP systems have grown in popularity, with Microsoft Dynamics Business Central being one of the most popular. Here are some steps involves in Dynamics GP to Business Central Migration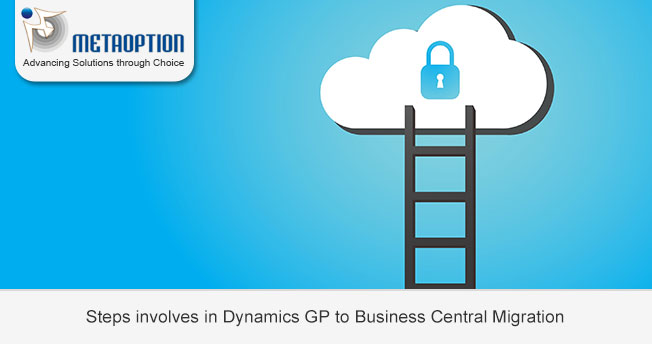 Dynamics GP to Business Central migration steps
Create a Business Case
Before starting technical implementation, create a business case for moving from Dynamics GP to Business Central. Explore where GP is going, what sort of support it will require, and how a Dynamics GP migration to Business Central can benefit your organization. Also, explore how Business Central can be used in conjunction with more current business tools and technologies to optimize the cloud's potential.
Examine your Current Setup
Evaluate your present Chart of Accounts configuration and reporting needs. Take into account any changes made to support specific business operations. What critical features do you want to keep in your new instance?
Check to see whether any of your existing third-party apps or add-ons are Business Central compatible. Evaluate all existing integrations and the challenges of migrating them to your new platform. Also, create a list of any additional specialized features, modules, or innovations you'd want to see added to Business Central.
Monitor Current Processes
Explain all Dynamics GP procedures that are currently in place, including what works and what may be improved. You may be able to address those concerns when you begin your Dynamics GP to Business Central transfer.
Examine your company's future.
What is the organization's long-term strategy over the next three to five years? It is beneficial to create a business plan that sets specific targets to be reached throughout that time period. This allows you to investigate how Business Central might achieve those goals in ways that Dynamics GP might not due to architectural constraints.
Evaluate the Migration Tool
You can transfer data from Dynamics GP 2015 or later to SQL Server 2016 or later using Business Central's built-in migration capabilities. Must have a Business Central online tenant. You must first update Dynamics GP to a more recent version before migrating to Business Central.
Examine your data
Consider how much data you want to send to the cloud. Make sure you have enough storage capacity or conditions to meet the demand. Make use of this opportunity to clean up your data before relocating it, including information in your chart of accounts, vendor tables, and customer tables. Avoid bringing in redundant data.
After you've decided what information to convey, consider the level of detail required. Assess the output needed to meet your reporting requirements, and then work your way backward.  Also, additional factors to think about as part of your relocation strategy include:
Outstanding commercial transactions
Purchase orders that are currently open
Receivables, Sales Order Processing, and Purchase Order Processing
For more information and a tailored demonstration contact us today at MetaOption.