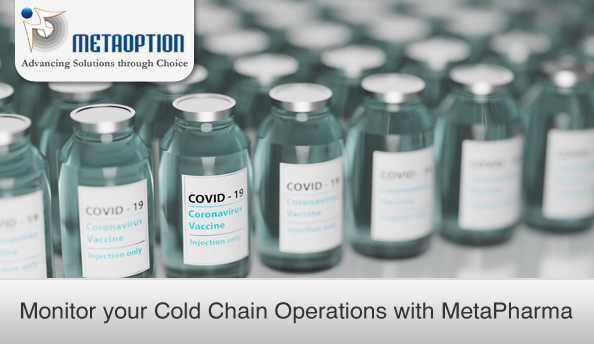 Delivering vaccines all over the world in this pandemic i.e., Covid-19 is a complex undertaking. It requires a chain of precisely coordinated events in temperature-controlled environments to store, manage, and transport these vaccines, life-saving products which can be only possible with a cold chain.
Importance of Cold Chain
The cold chain refers to the preservation of consistent temperatures for refrigerated vaccines from manufacture through delivery to health care facilities. During this process, stakeholders at each stop along the chain should monitor and maintain the vaccine's optimal temperature range (ideally between 2°C and 8°C). The result of failing to monitor vaccine temperatures accurately even for short periods may result in:
Waste of product and money
Substandard immunologic responses
Formula degradation
Loss of potency
Need to re-immunize patients
Distribution of the Covid-19 Vaccine
The COVID-19 vaccine distribution process leverages existing networks, processes, and partnerships to make vaccines available all over the world as quickly and safely as possible. Every week, as doses are released by companies for distribution, planes and trucks transport the vaccine to states and jurisdictions across the country.
This process of vaccine distribution includes:
Authorization
Prioritization
Allocation
Distribution
MetaPharma is an integrated solution with Microsoft Dynamics 365 Business Central that provides everything you need to monitor and manage your cold chain operations:
Automatic alerts – Receive automated alerts the minute something goes wrong via text or a centralized dashboard.
Temperature monitoring – MetaPharma is pre-built to support temperature monitoring through embedded sensors.
Field-Ready – MetaPharma provides field-ready hardware solutions that come with temperature sensors for those who are looking to get started quickly.
OTA firmware updates – You can deliver new features and updates to your sensors to ensure they are up to date.
Advanced customization – MetaPharma also provides pre-configured hardware solutions that are customizable for those looking to build a more sophisticated solution.
Meeting the legal rules and regulations while focusing on profit and competitiveness is one of the key challenges of every pharmaceutical company. Microsoft Dynamics 365 Business Central Track and Trace for Pharmaceuticals ensures the visibility of drugs along with the supply chain right from the time of drug manufacturing till the drug is in the hands of a patient that helps to minimize the cost of compliance, manage a secure pharma supply chain, and improve patient safety.
Contact us to schedule a personalized demo and learn more about the Pharma Track & Trace by MetaOption LLC that will help you to boost up your business.