Are you taking stress over getting an FDA 483 letter? It's very common as you are not alone in this. The pressure of Regulatory Compliance in the pharmaceutical industry has never been more severe. However, the best time to comply with cGMP for quality is before you feel the consequences of a failing inspection. The best way to ensure to not get a 483 is by understanding what the most common compliance issues in the pharmaceutical industry are so that you can focus on those areas and easily resolve them.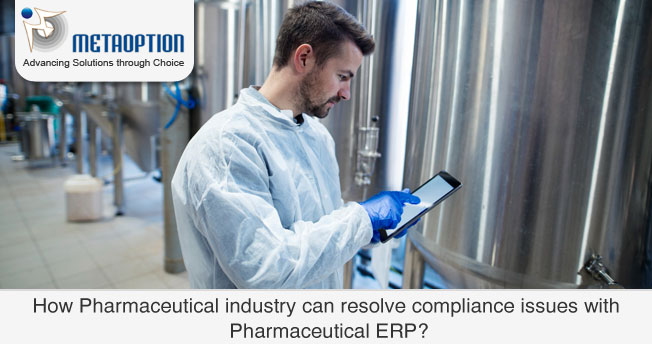 Let's take a look at the top three compliance issues and how you can resolve these issues:
Lack of Written Procedures and SOPs
In a Standard Operating Procedure (SOP), clear stages are outlined for completing specific tasks in the workshop. Proper utilization of SOP improves communication and makes it easier to perform the necessary tasks for the work to move ahead. However, compliance issues tend to arise due to a lack of effective SOPs/Written Procedures. In addition, different issues prevent creating and using SOPs, including complicated language, lack of standardization, and inadequate training.
Poor Maintenance Facilities
Most of the FDA observations were for inadequate cleaning, sanitizing, and maintenance; they must have to comply with the FDA Code of Federal Regulations appropriately. The company should clearly outline the methods for cleaning and maintaining hygienic conditions. For example:
Providing clear instructions for cleaning.
Indicating who is responsible.
Planning your cleaning schedule.
Providing the guidelines for maintaining the equipment properly.
Ensuring regular inspections and protective measures for equipment.
In addition, it is important to maintain cleaning activities logs and update them as often as other operational logs.
Improper Use of Data
Real-time access to data allows pharmaceutical companies to stay in the direction of changes in compliance and improve performance. With proper data, an organization can minimize the effects of non-compliance effectively. Unfortunately, one of the key reasons that organizations cannot utilize the available data is old technology.
By implementing Pharmaceutical ERP, pharma companies can track and trace real-time data and can reduce the effect of non-compliance. Implementing Pharma Microsoft Dynamics 365 Business Central empowers your teams to achieve their desired results by better managing these complex factors while maintaining stringent industry guidelines and best practices.
Pharma ERP Partner, MetaPharma is an ERP Solution for Pharma Industry built on Microsoft Dynamics 365 Business Central. This Pharma ERP solution prompts companies, making FDA compliance a lot easier to achieve. High Priced paperwork errors can be reduced, as is the number of preventable recalls.
For more information and a tailored demonstration contact us today at MetaOption.