Quality management within the Pharmaceutical manufacturing trade is somewhat necessary due to the criticality of the functions involved particularly when it is concerning life. The poor quality of the drugs will place one life to risk. The process of quality management matters from the initial stage itself i.e. manufacturing.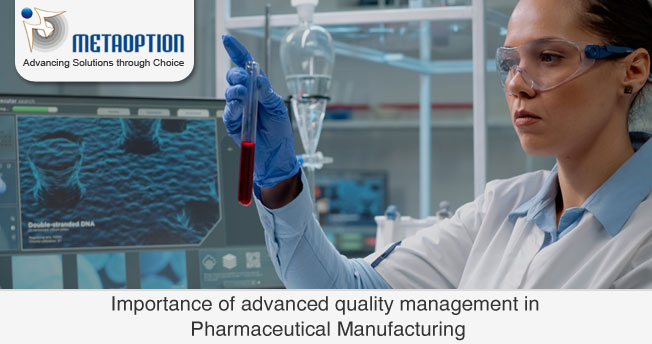 Choosing a Pharmaceutical QMS is an important decision when it comes to the life of an individual. A structured system can help manage all the records, workflows, and processes in a certain order that may eventually improve overall product quality.
Importance of Quality Management in Pharmaceutical Manufacturing
Ensures superior quality products and services
Essential for customer loyalty
It ensures increased revenues and higher productivity
Ways pharmaceutical manufacturers can improve productivity
Secure data integrity and compliance
Pharmaceutical industries are subject to strict regulations and standards and must carefully protect the integrity of their data. Finding a proficient, consistent way to do so can help these pharma industries to boost their productivity and their quality.
Maximize productivity and flexibility
Productivity refers to how much input, including time, money, and materials, it takes a business to produce a given amount of output. Therefore, efficiency is closely links to productivity.
Improve the life of manufacturing assets
An alternative way that pharmaceutical manufacturing business can increase their efficiency is by improving the life and uptime of their machinery. Spending on high-quality tools can help companies to avoid these tools issues.
Integrate the technology
Pharmaceutical manufacturing processes are difficult, and the facilities hold a wide range of equipment, drugs, and systems. The production process on its own is complex, but you also have to consider the supporting equipment and the building systems. Also, the manufacturing process for pharmaceuticals calls for a tightly controlled environment. Integrating these systems can make it easier to control the production process and environment and ensure it will be optimized to increase productivity.
For more information and a tailored demonstration contact us today at MetaOption.