A purchase requisition workflow defines the critical steps that must be taken before making a possible purchase inside a company in detail. Typically, it starts off as a draft and then moves on to being reviewed and checked. After review and approval by the relevant authorities, it is finally agreed upon with a purchase order (PO) being raised for fulfillment by the vendor.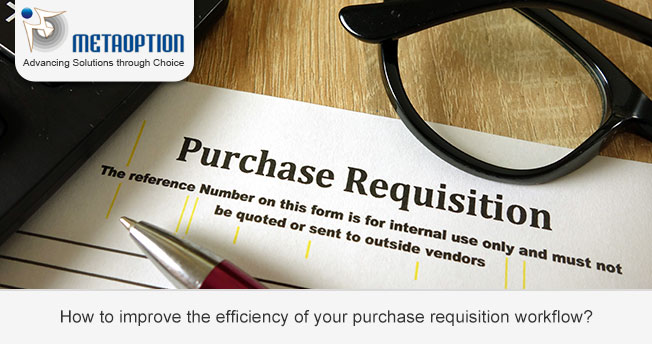 You can set up your workflow to reflect the organization's business procedure for purchase requisitions. The following factors should be taken into account while configuring your purchase requisition workflow process:
What expenses must be scrutinized?
What kind of expenses can be approved automatically?
Who is responsible for reviewing and approving expenditure requests? What role have these users been assigned?
Ways What happens when a reviewer is not available?
How a cloud ERP solution helps in managing your purchase requisition workflow?
Utilizing technology
The use of technology in this field can result in time, cost, efficiency, and accuracy savings. Imagine that staff members could quickly and easily create a purchase request online, selecting from a variety of pre-populated and customizable templates, and sending it to the next reviewer at the click of a button.
Quickly determine stages
The software can perform all of the labor-intensive tasks for your team by swiftly determining which stages of approval the requisition needs to proceed through. This allows your team to focus on tasks that make use of their expertise and genuinely benefit your business.
Ability to track
The capability to track purchase requisitions at any point in the process is another amazing feature of cloud ERP software. This gives you and your team an overview of the progress and enables you to pursue issues as needed or identify prospective issues before they materialize and have the potential to adversely affect how your organization operates.
For more information and a tailored demonstration contact us today at MetaOption.