Warehouse management is the day-to-day operations of a warehouse, such as shipping, receiving, put-away, and picking of goods. These operations of the warehouse are complex in nature, it generates lots of paperwork.
Also, sometimes it feels like you never have what you need when you need it in your warehouse. You need products today, not tomorrow, but you can't find them anywhere in the warehouse. Such situations can make items late to ship, cause customer dissatisfaction, and canceled orders.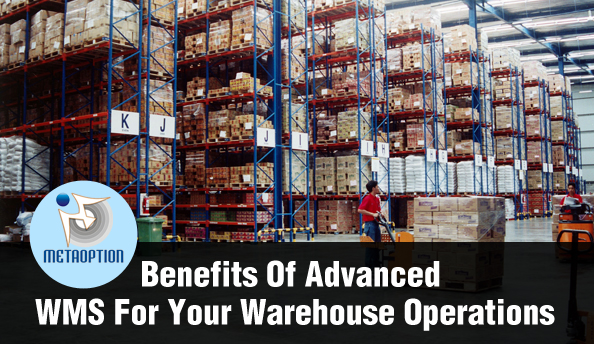 MetaADCS WMS — Advanced Warehouse Management System an add-On for Microsoft Dynamics 365 Business Central/Dynamics NAV can solve many of these problems by providing you accurate, timely data. Additionally, it can help your warehouse to run more efficiently. And provide you the right tools to gather accurate and timely data. With the right data and information, you can manage your business in a better manner.
Some of the Benefits of Having Cloud-Based WMS
Reduced hardware cost — A huge benefit of using a cloud-based solution is the reduction in hardware costs. You're just paying for the hosting rather than requiring your own in-house servers.
Which requires a large initial investment, as well as maintenance, power, and support that comes with it. When opting for cloud hosting you eliminate this investment and mitigate all the hassle. Cloud hosting is now also more secure than ever, with enterprise-grade security available to ensure your data is safe.
More flexibility — Cloud-based WMS allow you to control the growth of your solution with more flexibility compared to on-premises systems. There' no infrastructure limitations, which helps to ensure you keep your operations running smoothly. Cloud hosting allows you to pick-and-choose what you need to suit your unique situation.
Real-time working — Gain real-time visibility into warehouse activities and inventory status, helping you locate inventory quicker, reduce inefficiencies, and gain useful insight to make data-backed decisions. Help serve your customers better with instantly accessible information about payments and shipments.
Accessibility — The days of requiring VPNs & complex remote access tools are gone, which is a huge benefit for cloud-based solutions, especially in today's climate with many of us working from home.
Also, the ability to instantly connect to your data and work from anywhere with an internet connection helps you become more agile and ready for anything that comes your way, even if you're not in the office.
Why MetaADCS WMS in the cloud?
Few points mentioned above can be applied to any cloud-based WMS, but with such a variety available on the market we just want to share some extra points about MetaADCS WMS and what makes it different from other warehouse solutions.
Business Central Integration — The WMS is built and integrated seamlessly with Dynamics 365 Business Central, instantly registering and invoicing warehousing activities, as well as providing functionality for other financial activities, CRM, HR, etc.
Better ROI — MetaADCS provides a better ROI for your overall technology investment by helping to eliminate manual processes, streamline operations and optimize your workforce
No Customization Necessary— Similarly, all conceivable operational and logistical processes are incorporated as standard, with modules available to contain all the functionality you need from a single solution, without any customization necessary.his makes implementation a lot quicker, helping you get started sooner
MetaADCS WMS
The MetaADCS WMS — Advanced Warehouse Management Solution by MetaOption automates manual processes, and also enables centralized control and visibility of all warehousing procedures.
Also, it includes various advantages for wholesalers, distributors, merchants, and retailers in moving to automated systems, the advanced companies consider that the warehouse has the potential to be transformed from a cost center to a growth center.
For more information and a tailored demonstration contact us at MetaOption.