Changes to your technology infrastructure are not made on a whim. However, as technology advances, the transition becomes less intense, making the leap less frightening. Many small to medium-sized businesses (SMBs) in today's tech world rely on the decades-old legacy system Microsoft Dynamics GP, formerly known as Microsoft Great Plains. Teams are hesitant to switch to newer options because the UI and workflows in Dynamics GP have become second nature. Now it's time for Dynamics GP to Dynamics 365 Business Central Migration.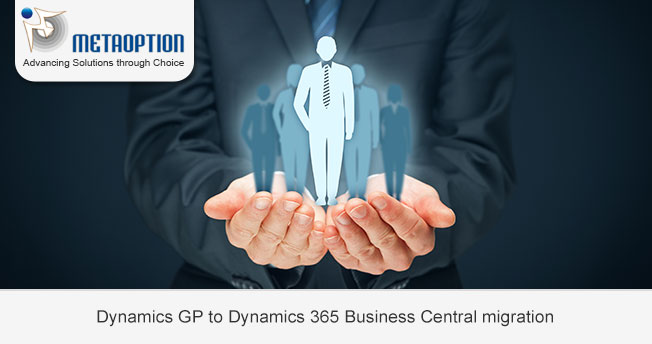 What Is the Process of Dynamics GP to Dynamics 365 Business Central Migration?
The process of migrating from Dynamics GP to Dynamics 365 Business Central may appear daunting, but rest assured that this type of migration occurs regularly with trusted partners. There is a process and a system in place to help you succeed.
Your migration to Dynamics 365 Business Central includes both a cloud migration and the centralization of other functions that you manage using other software and tools into a single location – your ERP. Regardless of your current infrastructure, everyone must need to follow a general path to reach the Dynamics 365 Business Central destination.
Audit Your Current System
Audits are time-consuming, but they are well spent at the start of the process. Take inventory of the systems you use, their processes, the data the systems use, and the departments that share data. Mapping out all of this will make it clear how your systems and business processes are intertwined.
Examine the Audit
As you are aware, simply collecting data is insufficient. You must investigate what the data is telling you. Where are the layoffs? What can be made more efficient, and what problems can technology solve? And which ones require more to improve processes?
Consult with the Teams
No matter how well you map and analyze your current systems, details will always be missing. Discuss the migration to Dynamics 365 Business Central with each team that is affecting. Learn about their current pain points, their concerns about migrating to a new system, and what is on their "wishlist" to make their jobs easier and less stressful. We guarantee that going directly to your employees will reveal details about your process that you were previously unaware of.
Find a Reliable ERP Partner for Business Central migration
There are many Microsoft partners available, but it takes some digging to find an experienced partner who is a good fit for your company. Make certain that you are asking the appropriate questions of potential partners who are knowledgeable about your industry. You don't want to work with someone who promises the world but fails to deliver; instead, you want someone who will answer the tough questions and tell you realistically what you're up against and how they can help you overcome unavoidable obstacles in the migration process.
MetaOption can also assist you in determining the most appropriate timetable for your Dynamics 365 migration. For example, you may want to start your transition immediately or decide to test specific Business Central functions for a few months before committing to full migration. Remember that, while change is inevitable, you do not have to be afraid of it. MetaOption will be there for you every step of the way, no matter which path you take. For more information and a tailored demonstration contact us today at MetaOption.