Microsoft SharePoint exhibits many advantages packed in one platform! This is why SharePoint Online and Office 365 are growing fast and being deployed by not only small and midsize companies but also by Fortune 500 companies.
Advantages of SharePoint for Your Business Enterprise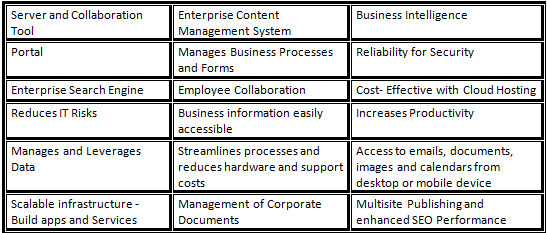 Why is Migration or Up gradation to SharePoint Online Required
Migrating to SharePoint Online will open new vistas for an online experience with innovative new features, user interface and other supported scenarios. From sharing files and enjoying enhanced storage for team sites as well as personal sites, SharePoint Online comes up as a cloud app development model. Searching for updated business information has been rendered easy as documents are better organized.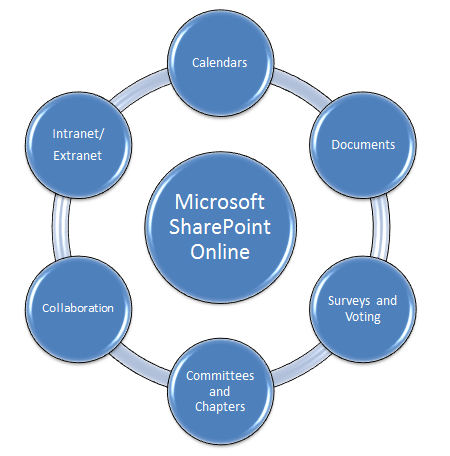 SharePoint Online comes with additional features such as:
1. New User Interface (UI) which has rendered navigation easy and is user friendly.
2. Improved performance through powerful and secure server platform and increased reliability with lowest downtime.
3. The expeditious search engine makes document search easy and simple. As it aids in Enterprise search, companies are also going in for the hybrid environment nowadays.
4. The social arena is taken care of by creation of communities, following and sharing documents.
5. Employees can work on documents, edit and co-author all at the same time increasing collaboration, both internally and even outside your business enterprise.
6. Enhanced content management with improved SEO performance and management of business records/documents. Content and business information can be accessed in real time from anywhere and from any mobile device.
7. The scalable infrastructure enables you to build and add apps and services while the managed access permissions increase security and protect against loss of valuable data.
8. The cloud advantage benefits your business enterprise through Office 365 integration.
9. Automated management tasks by connecting to SharePoint Online remotely and creation of new site collections and upgrade activities etc.
10. New features for website customization and publishing, design alternatives and Web parts. The website can be disabled from public view on the internet when it is taken offline or is being customized to be visible online later!
The above features exceed the requirements of business enterprises all over the globe! SharePoint Online, no doubt, brings in all the powerful features of SharePoint. Also, there would be no hassle of managing infrastructure. SharePoint Online Cloud App Model helps you to build apps for SharePoint utilizing tools and features present. Look forward, for better business and profitability with SharePoint Online!.