To smarten & bring efficiency in every task we do, we usually look for professional conduct. Day to day official tasks make immense use of Microsoft Office. Similar formats too were offered by many competing operating systems with improved efficiencies. Still the worth that got achieved by MS Office got hardly tasted by any other. Rather there have been many additions in the same that have improved the capacities of them. Office Enterprise E3 stands to be such.
Microsoft Office 365 Enterprise E3 stands in line with other products offered by Microsoft. Solutions ranging from graphical formats to accessible & uncomplicated reports remain to be the hallmarks of the Microsoft's offerings. Every office solution has a bearing of ease & much in free or in some workable arrangements in relation to licencing. Needs of solutions vary in accordance with the contexts where the needs arise.
But as an intelligent buyer what I need? What can help as a catalyst for me which none did in the past? Such remains the thought when we intend to buy anything. Those companies turn out to be brands which work with consumers hand in hand.
Office 365 Enterprise E3
Let's have a ride of Office 365 E3 version. It is also turning the tables across the world in the ways it executes the daily official tasks. For being in the age of smartphones & running life, it is trying to cater every document at any place, in moving or a travelling mode, & within poor mobile network too. Let's go deep into it.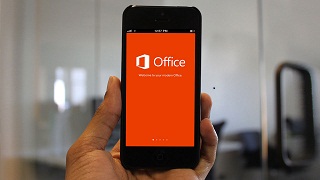 Office 365 comes in various shapes. Saying what facilities & robustness office 365 carries in its versions will be more appropriate. It gets sold as:
Office 365 Enterprise E1
Office 365 Midsize Business
Office 365 Enterprise E3
Votes will be in favor of Office 365 Enterprise E3. Interesting are points given below.
It suits mid market & the businesses which are giants.
It offers low tariffs like other options of Office 365.
It offers enterprise services of advanced kind.
Offers benefits of access to Microsoft's solutions hosted versions & that to unlimited users.
Lets have a look on more features of it

Though many of the features usually remain untouched, but still it is the completeness that Office 365 Enterprise E3 enjoys.
These remain to be hosted productive solutions & future will pose more need for such. Remote working will be the new slogan in the future business due to the overindulgence of the mobile in our lives. Future employer too will not be in the position of losing the productive employee. Services like Office 365 are scalable services. As the need comes in more futuristic shape, services of Office 365 can be upgraded.
What will result in is the business giving place to more expenditure on the IT services. Such picture will be a win-win situation for both the consumers & the brands like Microsoft.