What is Cloud based ERP system?
An ERP system refers a cloud based system when an ERP system get an access to be online, which helps all the employees should work at the same time by using the ERP system.
Cloud ERP system is a complete versatile, customizable which is helpful for the quickly developing organizations. It engages the manufacturers with constant perceivability and unlimited oversight over their business for quicker development.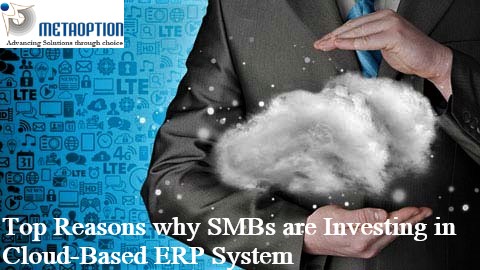 The all-in-one business management solution for SMBs is now available within the cloud as a strong, scalable solution which take your business up to the next level.
Dynamics 365 Business Central brings the complete power of Dynamics NAV to the cloud, as a modern solution for modern businesses. Business Central has at its foundation, a group of trusted, proven technologies in a single, end-to-end application. The end-to-end solution give users a fresh, modern experience that's designed to optimize business processes and maximize productivity.
Features:
Access to Add-Ons through App-Source
Tight integration with other cloud products
Fast Implementation
It supports Applications and tools which was created on the worldwide platform
Zero new license costs and no recurring license renewal expenses with a predictable monthly subscription
High availability and disaster recovery
Data backups
Primary reasons behind investing in cloud based ERP system:
Throughout the years, we have helped numerous SMBs utilizing the adaptability of the Cloud to send solid and reasonable cloud-based ERP systems. Here are the primary reasons why our SMB customers being straight forward while considering a Cloud-based ERP system with Microsoft Dynamics 365 Business Central to facilitate their Organization's prosperity and success:
1. Getting things done fast
2. Less to worry about security
3. Affordable cost
4. Easy Implementation
5. Flexibility and Agility
6. Enhance the productivity and improves business performance
Explore Microsoft Dynamics 365 Business Central and NAV Add-Ons from MetaOption which helps your businesses and boost your operations efficiently across various industries.
For more information and a tailored demonstration, please contact us at MetaOption.