Every day, retail POS software can collect massive amounts of data. However, when it comes to gathering relevant customer specific data, retailers should prioritise quality over quantity, which is where retail POS software can assist. Capturing relevant data prompts a variety of methods, each of which focuses on connecting customer data with each sales transaction. With LS Central, instead of being used only for transactional purposes, POS technology will move to greatly empower the customer, by letting them decide when, where, and how they want their shopping experience to be.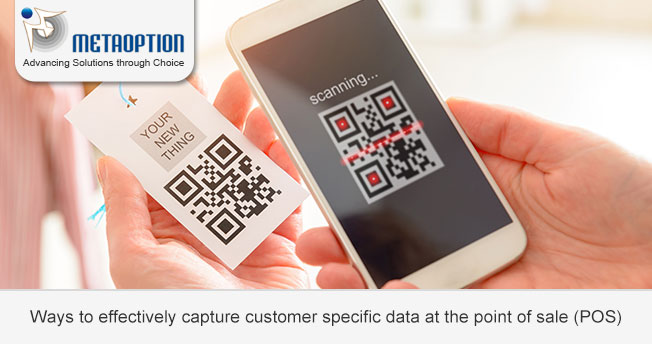 LS Central is a unified commerce solution that provides real-time visibility and includes POS, AI-based predictions, intelligent reporting, and other backend functions to improve customer service and profitability. With the cloud functionality, you can track sales, stock, and productivity across all of your locations by storing all of your data in one central location.
Methods for effectively collecting customer specific data at the point of sale
Here are three methods for effectively collecting customer-specific data at the point of sale:
Set up and maintain an appealing customer loyalty programme
These days' customers have high expectations for loyalty programmes, and one of the easiest methods to link customer data with sales transactions is through a store loyalty programme if you want to spot demographic trends. These are two excellent reasons to create and keep a client loyalty programme. Decide what kind of customer analysis you need to be aware of first to do this. Establish your POS software so that it can collect that data next. Customers can sign up for your loyalty programme by receiving a card with a number, which will make the process as simple as possible.
Additionally, you must convince the user to provide additional important demographic data, such as their residence, gender, age, phone number, and salary. After enrolling in the programme, provide the client loyalty prizes or perks in exchange for their information. By doing this, you make it simple for them to earn more rewards and get the information they need to stay in touch with them. Last but not least, your POS software should offer a simple method for customers to enter and scan their programme number and link it to the sales transaction that follows. A customer loyalty programme is priceless because it enables you to pinpoint the purchasing patterns of particular clients and find your best-selling products by your chosen criteria.
Get the relevant consumer information for your business
Depending on what the customer expects, several workflows work to collect customer data at the checkout. For instance, grocery shoppers anticipate a rapid checkout, therefore your POS software needs to swiftly gather basic data at the register. The first stage, however, might involve more steps and be a little slower and more deliberate if you own a bridal salon where you spend at least two hours with a customer before they make a purchase.
Your POS software can modify by the kind of business and customer behaviour, including the real procedure, to acquire customer information effectively. Consider scanning a numbered card and connecting it to the customer's phone number if the transaction time is quick.
Find strategies to collect more information from customers during the checkout process
Your POS software can be created to collect particular consumer data or to encourage a sale by being triggered by particular actions, or triggers, during checkout. For instance, when a certain product is purchased, the POS screen prompts the display of a warranty option. To avoid relying on employee observations to collect data, which is not humanly possible because no human can observe and remember every promotion and how many customers of various demographics responded, defining triggers in your POS software makes it easier for your cashiers to assist customers.
There are numerous additional ways to collect relevant customer data during POS checkout. Just keep in mind that accurate data collection is the pillar of customer behaviour analytics. To know more about LS Central contact us today at MetaOption.